Who are your Executive team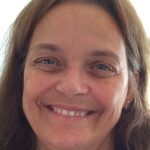 Kealie Franklin B.Sc(Hons), F.IL&M, CEO, In post since 2017 – Hobbies : Sewing, Gardening, Swimming (not enough), Reading, sending emails and mostly enjoying life – and laughing – a lot!
As well as being CEO for ARTSM I am a non voting board member and Administrator of  TOPAS.   A former Legal Executive working in criminal & civil litigation then latterly wills & probate, where I still dabble. I moved into education as a learning support assistant in 2004, retrained as a teacher and progressed to Head of School for disenfranchised teens, a post I held for three years until 2015 when I moved into traffic.    I am a lifelong learner and a born troubleshooter.  I have been blessed to have enjoyed every bit of my career path and am now an avid "sign/signal spotter"!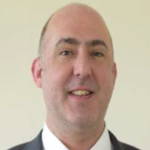 Sean Coffey ARTSM Chair 2023 (Elected to Executive 2017) Sean comes from a polymer engineering background, and has worked in Japan for 16 years in the semiconductor and automotive industries in technical and sales roles for world-leading manufacturers. Sean is currently Group Technical Manager at Rennicks, responsible for development, quality, compliance and performance for all of Rennicks' products.
Active across the industry, Sean is also Chair of BNMA Technical Committee; Chair of Marker Posts and Street Furniture group at REMA, and sits on the BSI 509/3 group on traffic signage as well as BS AUE/1 (vehicle lighting and visibility) ensuring industry has a voice in developing and maintaining standards across our industry. Sean developed his first standard for ICI nearly thirty years ago.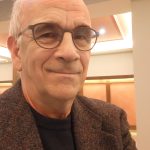 Mark Pleydell  Vice Chair 2023 (Elected to Executive 2019) Mark is Director of PTC Ltd., a technology consultancy providing services to businesses and local authorities in the traffic control and ITS sectors. He is also, in an unpaid capacity, the director for TOPAS Ltd.
He is a Chartered Physicist and joined the traffic industry in 1994.
He has been representing the industry on standard and specifications setting bodies since the mid 90's, representing ARTSM and working with the then Highways Agency and local authorities. He was long-time chair of what is now working group 4 and has sat on the Exec first in a co-opted role and subsequently as member of the Executive, becoming Vice Chair in March 23.
Over the course of his career he has written numerous articles, presented at various events both in the UK and internationally.
What gets him up in the morning is the sense of achievement that comes from solving problems for clients and helping to unite the sector and assist it in delivering well-defined pragmatic and innovative solutions to meet the ever-changing transport needs of our community.
In his time away from the desk he has recently started bee-keeping and is looking forward to his first crop of honey.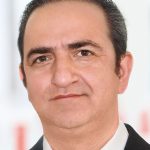 Ilyas Sharif (Elected member since 2021) Ilyas Sharif has been in the road safety industry since the mid1990s and he has worked in the UK road safety industry since 1998.  In addition to being the managing director of Nissen UK Limited, Ilyas is part of the Executive team at ARTSM, deputy chair of B509/11 BSi committee, Chairman of REMA, to name a few. Having the business development responsibilities for European markets over the years and now the Middle East, Ilyas is passionate to improve safety.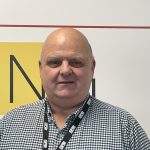 Iain McDonald (Elected member since 2021) Iain Joined SRL Traffic Systems Ltd as Business Development Director in February 2022 and has worked in the highways sector for over 30 years installing, commissioning, and managing Highways control equipment and systems contracts around the UK, Asia, Middles East, and South America. Iain is based in Leicestershire and prior to joining SRL worked in national roles for Peek Traffic/Imtech, A Plant/Sunbelt, Colas Ltd and was involved from 2005 – 2007 in the initial Highways England/National Highways, National Roads Telecommunications Services (NRTS) contract.
Iain has been involved with ARTSM for 8 years representing Colas Ltd and now SRL Traffic Systems Ltd and during this time Iain has been an active member of ARTSM working groups 3 & 4 and was the deputy chair, then chair of WG 4 and is currently the interim Executive chair of WG5 and ARTSM Executive board member.
In his spare time Iain enjoys watching football, playing golf and spending time with his two grandchildren, Iain also plays in and is the chairman of the local brass band.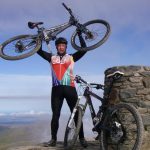 Hugh Barton (Elected member March 2023) I studied Applied Physics and worked in acoustics and nuclear fusion energy before joining the Optics team at British Rail Research in 1992. After privatisation, I became Optics team leader and business manager for the materials testing division of the company that is now Socotec. A moment of enlightenment in 2003 led to the formation of OptiConsulting, with new opportunities and risks. Creating and running a micro-company provides a great insight into business processes, and it has allowed me to pursue a varied and self-directed technical career. In the years that followed, OptiConsulting developed its optical testing facilities, with technical investigations, rail accident investigation work and standards development. These days, our small but busy company has an ISO9001 and ISO17025 accredited test facility in Buxton, and provides optical consultancy worldwide. I am Convenor of various ISO, CEN and BSI technical committees and am currently working on a new ISO standard for the interior lighting of trains as well as existing standards for head lamps, windscreens and various others. We are pleased to support highways, rail and maritime transport sectors and see many exciting challenges ahead. When I'm not working, I enjoy the outdoors… cycling in all forms and fell walking. I still race at club level in road time-trial events, but I'm happier on a mountain or gravel bike, just exploring.  I also enjoy travelling and seeing new places, and after the disruption of covid I'm looking forward to more of that.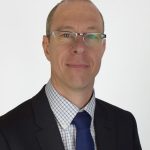 John Pickworth (Elected member March 2023) I have over 20 years' experience in operations, delivery, business development, engineering processes and strategic growth, largely within the transport ITS sector. Within that period I have undertaken multiple senior leadership roles, travelling extensively, forming global business relationships in UK, Europe, Americas, Middle East and Australia. I have successfully set and delivered goals in operations, consultancy, complex solution development and in international business development, building a network of lasting relationships with customers and colleagues along the way. Through this experience I have formed an understanding of different cultures and people, crucial for building trusted relationships and delivering at an executive level.
In January 2021 I joined SWARCO to lead their UK business, delivery advanced transport technology solutions to local authorities, national authorities and private sector partners. I played a key role in the subsequent acquisition of Dynniq Mobility and led the integration of two businesses to create one of the largest and most capable ITS delivery businesses in the UK whilst bringing significant growth to our Ireland operation. I now lead the UK & Ireland region, covering three businesses, 700 staff and an annual turnover of over £120m.
Having led multiple operational and organisational changes, I have a passion for strategy, growth and innovation, taking the long-term view whilst ensuring immediate goals are met. I am passionate about developing people, working as a mentor internally and externally in helping individuals to grow, whilst contributing to industry advancement, standards and thought leadership. A strong communicator and delegator, I enjoy creating collaborative relationships across complex teams using an extensive network of contacts.
Married with two children. Play a lot sports from tennis to mountain biking & long distance hiking. FA level one coach, run junior futsal 5-aside team with my son and a Junior Golf 6s coach also with my son.
Working Group  1 Chair Co-opted Executive member 2023 – TBC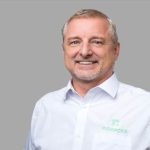 Dale Stevenson, Working Group 2 Chair co-opted Executive member Sept 2020
Active Travel, ITS and Traffic Sheeting Specialist. I have been working within the highways industry for over 20 years.. Currently Chair of the Association for Road Traffic Safety and Management (ARTSM) Working Group 2 – Traffic Signs. I'm on my second term and seeing some great growth and coming together within WG2 which I thoroughly enjoy.
I have had a varied working career starting as an Apprentice car mechanic when I left school, a woodcarver and into sales in my mid 20's selling meat and pies for Matteson Walls!. No idea how I ended up in Highways, who does, but I can't imagine doing anything else now. So many great friends here now both customers and work colleagues.
I'm Brighton Born and bred still living in the City a massive Brighton & Hove Albion fan and season ticket holder along with my wife. At home we enjoy walking our two dogs on the beaches or South Downs. The children have all left home so we have a quiet tidy house!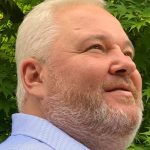 Carl Dyer, Working Group 3 Chair – Co-opted Executive Member April 2021
Carl has been in the Road Traffic Industry for over 30 years with current role as Chief Technology Officer at SWARCO responsible for managing current and future and solutions/technology for SWARCO in the UK.
Carl has been involved with ARTSM since 2012 as an active member of Working Group 3.
In his spare time he enjoys holidays with family, cycling and looking after his crazy Springer Spaniel.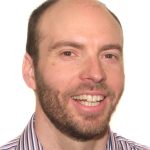 Oliver Cox – Working Group 4 Chair, Co-opted Executive member May 2021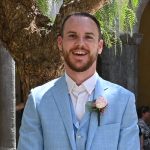 Scott Hatcher – Working Group 5 Chair, Co-opted Executive member July 2023
Scott is the Business Improvement & Development Manager at Coeval Ltd and will have worked for Coeval, and within the industry, for 3 years towards the end of 2023. Although this has only been a short period so far, due to the exposure with ARTSM and many industry exhibitions, Scott has gained crucial experience on not only his company and product but also the many companies and products within the industry. There are a wide variety of key responsibilities within Scott's role for Coeval such as; Marketing, HQSE, Fronting tender responses to clients, Audits/Policies and general business improvement/development.
Scott has recently got married and is father to twin boys which keep him very busy. In his spare time Scott plays semi-professional football at Step 6 for Bradford Town Football Club.